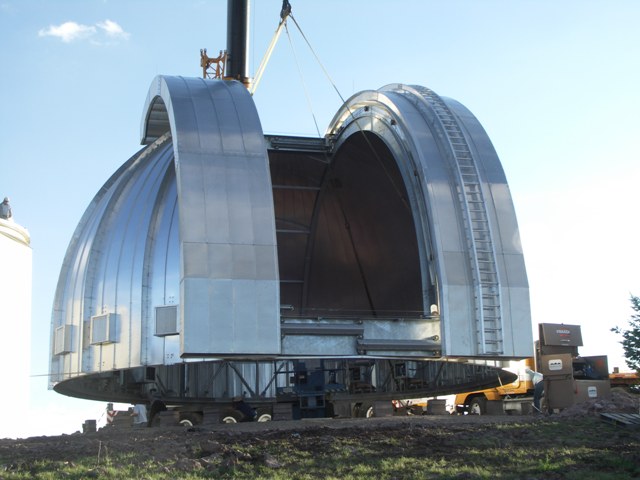 Building Observatory Domes and Telescope Shelters
At Observa-Dome Laboratories, Inc in Jackson, Mississippi, we specialize in designing state-of-the-art metal observatory domes equipped with advanced features and technology to ensure they stand the test of time.
With over five decades of experience in the field, our team of experts is dedicated to revolutionizing the study of the stars by addressing the ever-evolving needs of the industry.
Domes Tailored to Wherever You Are in the World
Each of our custom-built domes is tailored to meet the unique specifications of your location, adhering to local building codes and environmental requirements.
Durable, Efficient, and Innovative Products
Constructed from noncorrosive aluminum, our domes are resistant to rust and UV degradation, ensuring durability.
Our innovative bi-parting shutters provide quick and efficient operation, protecting your valuable equipment when seconds count. Choose from manual, electric, or solar-powered shutters, complete with a solar panel and generator for added convenience.
Additionally, we offer factory-installed automation or automation-ready domes, providing you with a seamless solution for your observatory needs. 
Building Observatory Domes & Telescope Shelters "NASA MCAT"
Call or message us today to request a quote and discover how Observa-Dome Laboratories, Inc can elevate your astronomical pursuits.